ceiling surgical operating lamp Single head ceiling operating lamp LED OT lights operation lamp manufacturers
Model:
1.YDE500/700, YDE500/500, YDE700/700 Dual Head Ceiling Type, endoscopy type, LCD camera monitor type
2. YDE500D with battery Floor mobile standbytype, YDE700 ceiling type
3. YDE300 examination surgical light
Automatic focus (Optional Electrical or Manual focus system)Warm and Cold light source (LED bulbs)
Germany LEDsGermany LensAluminium alloy light board
Model: DW500/700
Name: veterinary clinic LED ceiling operating lamp
Warranty: 2 years
CE, FDA, ISO, TUV certificate
The NEW YDE500/700 operating lamp with Sensor technology enabling automatic light off of related LED sections and preventing formation of shade on the lighting area when faced with a barrier. Sustainable functionality for endoscopic and minimally invasive surgical procedures by a single light function (endolight function).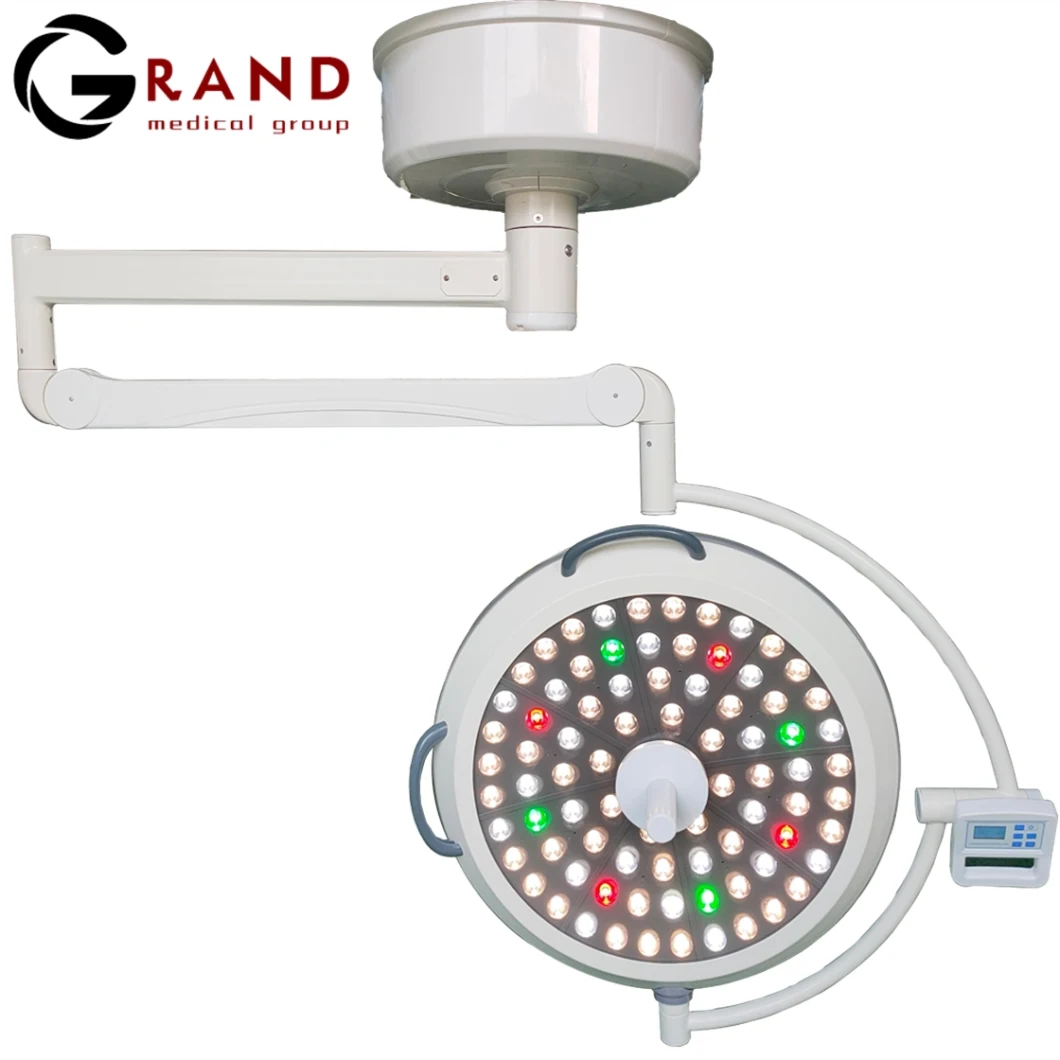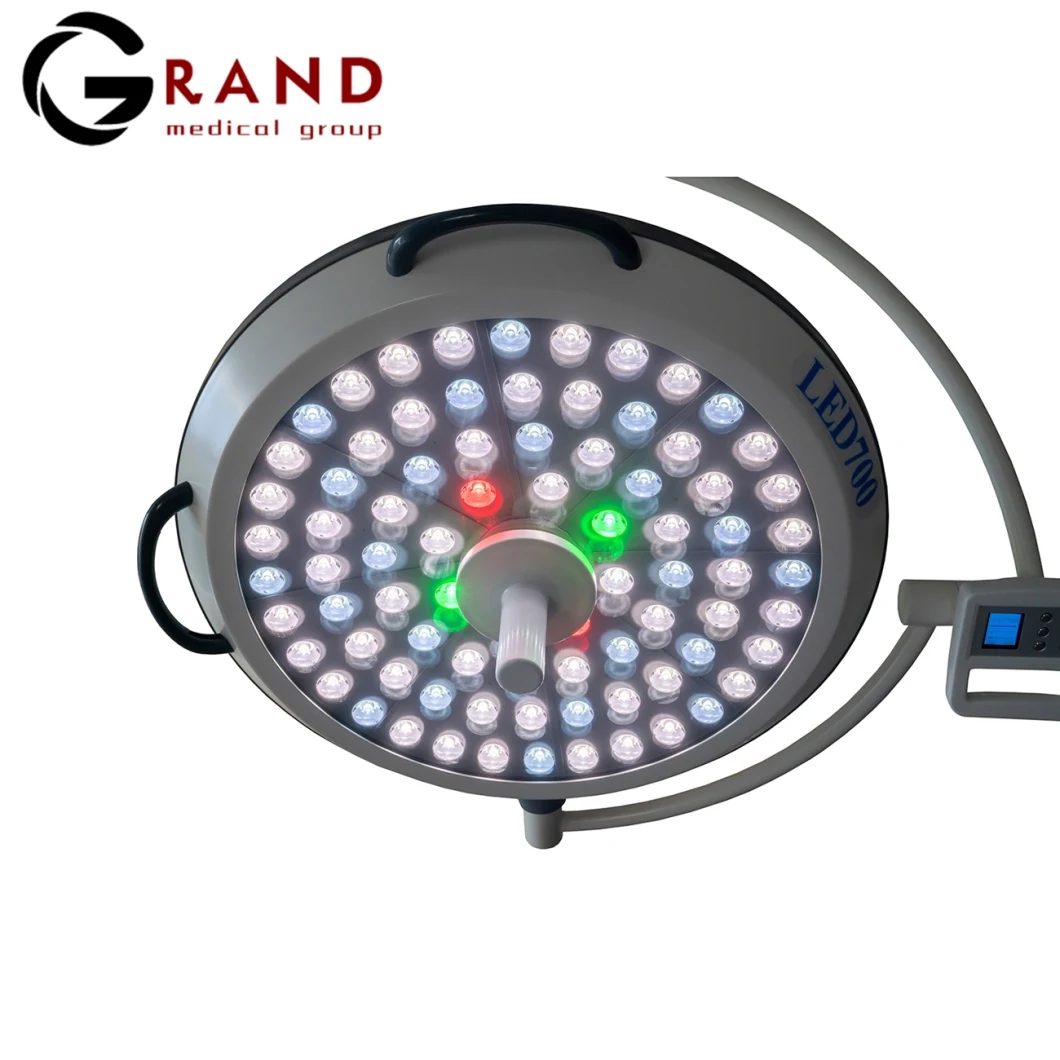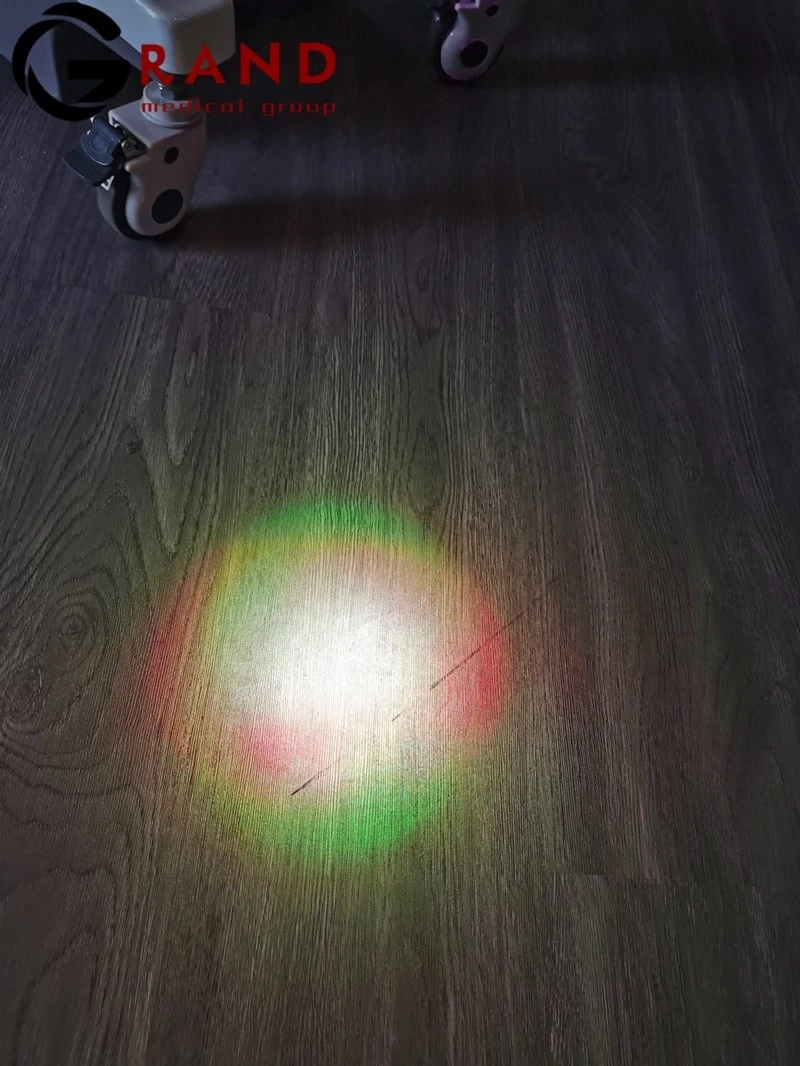 Adjustable color temperature between 3500-5000 °K.
LCD colour touchscreen control panel controlling all functions.
Camera System & Focusing
Camera and medical monitor practically integrable with the lamp head for training purposes. It enables monitoring and recording operations.
Manual focus function can be adjusted from the handle or the control panel.
Alternative Control Panels
Light intensity: 160,000 lux @ 100cm distance
Colour temperature: adjustable from the control panel in steps: 4,000 K / 4,500 K / 5,000 K
Colour rendering index (CRI): > 97
Energy efficiency: typ. <90 W giving the lowest possible energy costs
Adjustable light field diameter: 22cm - 30cm
Unparalleled LED service life of over 70,000 hours
| | |
| --- | --- |
| Technical Parameters | 700mm head and 500mm head |
| Illuminance | 180000/140000Lux. |
| Color temperature | 3500K-5500K (± 500) |
| Ultraviolet light irradiance within40nm wave | 0.002W/M2 |
| Light Focus adjustment System | manual or electric or auto focus (Optional) |
| Light-adjusting mode | continuous adjusting light , no grade dimmer system |
| 50% Spot Diameter (D50) | 280 mm / 230 mm |
| 50% Spot Diameter (D50) | 150mm/120mm |
| Terperature at surgeon's head | ≤ 2°C |
| CRI RA | 95 R9 :90 R13 :92 |
| Input Power | 85W / 65W |
| the adjusting range of Illumination% | 25~100 |
| Input power | 220W |
| Power of bulb (W) | 1W * 60N / 1W *45N |
| Bulb average life | 100,000h |
Professional packing ,The products is packed by wooden case,safely guard products against damages during shipping.Delivery Details :
1.Usually, we make merchandise inventory, if we have the products in stock,The delivery time is5-10 days after receiving the deposit;
2.If we don't have the products in stock, we will arrange the production right now, the delivery time will be 20-30days,It depends on the quantity of order
Why choose GRAND?
Grand Medical is a new merged medical manufacture, we are the manufacture. the former brand is YUDA. We are the largest medical manufacture in North China. We have 4 factories, 39 workshops, more than 200 workers.

Grand Medical group is a famous leading brand in China, especially we are very strong on operating room equipment, like operating lamp, operating table and hospital furniture.

By using 10 years, Grand medical group producing the world leading dynamic holter ECG, and we are doing more better patient monitors with the USA engineers.

We only accept serious buyer. During Carona virus, Grand Medical Group produced surgical and medical face masks, face shields, UV air sterile machine and hospital beds, Grand and YUDA successfully joined MOH tenders in a large variety medical supply.